---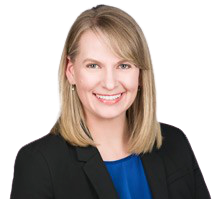 Martha Henrickson has more than 20 years of experience in construction industry labor relations, human resources, association management, and workforce development efforts.
Ms. Henrickson has administered hundreds of labor agreements by addressing labor disputes and concerns, agreement terminations, and modification addenda. She has facilitated, participated in, or been the lead spokesperson in collective bargaining with basic, specialty, and licensed building trades unions. She has negotiated or administered dozens of project labor agreements for multi-million dollar commercial, solar, wind, and infrastructure projects across the country.
Ms. Henrickson is an experienced professional trustee on multiemployer benefit plans, and has served as a management trustee on many Taft-Hartley fringe funds since 2003. She serves on plans of all sizes, including active plans and orphaned funds. She is a member of the Board of Directors of the International Foundation of Employee Benefits (IFEBP) and is Chair of the Trustees Committee. She is a frequent speaker at IFEBP educational events.
Prior to joining Management Guidance LLP, Ms. Henrickson was the Director of Craft Workforce for one of the largest general contractors in the United States, managing the company's labor relations policies, strategies, and activities across its nationwide operations. She also participated in strategic and tactical activity to ensure an ongoing pipeline of current and future workforce participants. She previously held labor relations and association management positions with the Associated General Contractors (AGC) of Minnesota and the Minneapolis Chapter of the National Electrical Contractors Association (NECA).
Ms. Henrickson graduated Magna Cum Laude from Mitchell Hamline School of Law in 2020, where she received the Minnesota State Bar Association's Student Award for Excellence in Labor Law. She also holds a Certificate in Conflict Resolution Theory and Practice from Mitchell Hamline's Dispute Resolution Institute. She has an M.A. in Management from the College of Saint Scholastica and a B.A. in Human Resource Management from St. Mary's University of Minnesota. She holds the Certified Employee Benefits Specialist (CEBS) designation offered by the IFEBP and Wharton School of the University of Pennsylvania and is a former member of the CEBS oversight committee.