---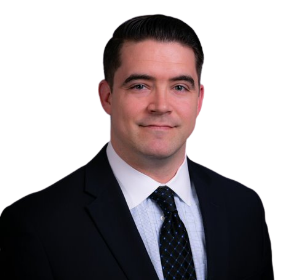 Matt Marcellis joined Management Guidance LLP in 2021 with experience in construction law, labor and employment law, business transactional law, and association management.
Mr. Marcellis serves as the Executive Director for the Allied Construction Employers Association (ACEA) in Brookfield, Wisconsin. In this role, he works with the ACEA's Board of Directors on issues including governance, strategic planning, and budget strategies.  Mr. Marcellis serves the ACEA in all labor relations functions, including collective bargaining and grievance-dispute resolution.  He serves as an employer-appointed trustee on several Taft-Hartley benefit trust funds covering the Milwaukee and Wisconsin markets.  In addition, he serves on industry committees and boards in support of the goals of the ACEA and its constituent members.
Mr. Marcellis is a member of the Wisconsin State Bar Association and earned his law degree at the Chicago-Kent College of Law in Chicago, Illinois where he received a Certificate in Business Law, was a member of the Dean's List, and was awarded the CALI Award for Achievement in Legal Writing: Complex Business Transactions. Additionally, during law school, Mr. Marcellis was an extern for the Honorable Judge Bertina Lampkin of the Illinois Appellate Court.
Prior to beginning his legal career, Mr. Marcellis served honorably for six years in the United States Air Force as a Spanish Cryptologic Linguist and an All-Source Intelligence Analyst for the National Security Agency. During his military career, Mr. Marcellis was part of a team awarded the Congressional National Intelligence Meritorious Unit Citation and was individually awarded the Joint Service Commendation Medal.