---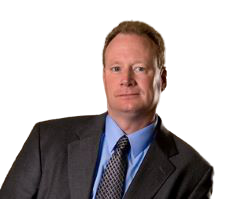 Bill Grimm has more than 25 years of experience representing employers in all aspects of labor relations matters, including collective bargaining, contract administration, grievance arbitration, unfair labor practice charges, labor-management trusts and committees, compliance with local, state, and federal labor laws, as well as the many other issues faced by unionized employers. In addition to traditional labor matters, Mr. Grimm routinely works with employers on subjects such as affirmative action, OSHA, workers compensation, unemployment, employee discipline, Fair Labor Standards Act, and other employment issues. Mr. Grimm serves in the capacity of executive director for several 501(c)(6) industry associations. In this role, he works with Boards of Directors on issues ranging from governance issues and mission planning, to financial and budget strategies. Mr. Grimm also serves as legal counsel to industry associations, where in addition to labor relations law he provides advice on the maintenance of tax-exempt status, anti-trust and tax issues, and regulations that impact the positions and programs of the organizations.
Mr. Grimm has successfully led multiemployer groups in the negotiation of collective bargaining agreements with a variety of building trade unions, including the following: IAHFI (insulators); IUPAT (painters, tapers, glassworkers); LIUNA (laborers); OPCMIA (plasterers); UBC (carpenters, floorcoverers, lathers, millwrights). His experience includes mediation, arbitration, and strikes.
Mr. Grimm serves as a professional trustee on numerous pension and health and welfare trusts, and has served as an officer on several trusts. He serves an an independent fiduciary for plans facing issues of insolvency and PBGC financial assistance. And he has served as an expert witness and trust fund representative in legal matters involving Taft-Hartley employee benefit funds. Mr. Grimm is a Certified Employee Benefits Specialist by the International Foundation of Employee Benefits.
Mr. Grimm earned his law degree at the Mitchell Hamline College of Law in St. Paul, Minnesota. He is a member of the of the Minnesota State Bar Association. He earned his undergraduate degree at the University of St. Thomas (International Relations – Economics, magna cum laude) where he was a member of Omicron Delta Epsilon, the international honor society for economics. Mr. Grimm also served four years in the United States Navy, with the rating of Intelligence Specialist. He was assigned to the USS Nimitz aircraft carrier's company three and a half years with many deployments overseas, including the Indian Ocean during the Iranian hostage crisis. He was also designated to handle authenticators under the Sealed Authentication System which communicated weapon systems commands.